Precoating powder
Are you having problems with moist, oily and adhesive dusts and vapours that blind your filtration element? WOKU Precoating Powder can increase the performance of textile and pleated filtration elements and protects the filtration element due to its special structure.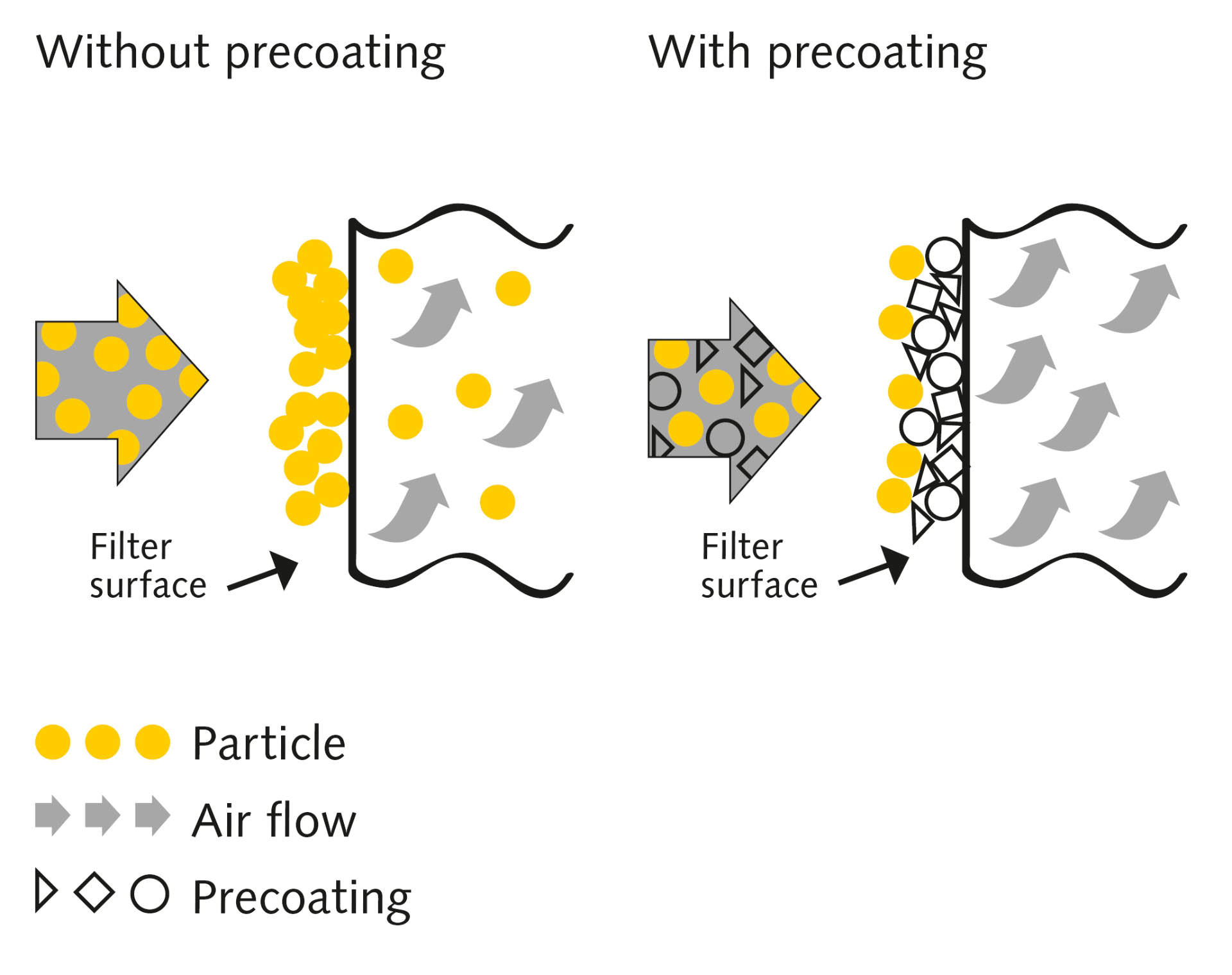 The Precoating Powder needs to be introduced after new filtration elements are installed in the filtration system and forms a supporting filtration layer on the surface of the new filtration elements. The first supporting filtration layer, consisting of a multitude of pores, prevents the ingress of dust particles into the filtration medium and, thus, effectively prevents clogging or caking effectively with the filter medium. This protective layer increases the system efficiency, reduces caking, improves cleaning and can extend the service life of your filtration elements.
Furthermore, the Precoating Powder is lighter than the lime usually used. Additionally, it does not separate itself from the filtration elements during dedusting.
Recommended dose:
250 g/m² filtration area for filter bags

150 g/m² filtration area for pleated filter cartridges/filter panels